It's an age old saying: Don't judge a book by its cover. But in this visual world most of us will probably agree that eye-catching designs often affect our decision making process. We'd rather choose a book with a nice looking cover, wouldn't we?
The same applies when it comes to storefront windows. Unique and carefully decorated storefront windows with a personal and illustrative touch entice more customers. If your store is sandwiched between other shop windows along a street of stores, having personalized window decorations can help you set your business apart and invite more customers to enter your store and dive into your brand. Thus, choosing an appropriate window signage is important for generating more sales for your business. The easiest way to create attractive shop windows are window decals. And the best part about window decals is that they offer so many possibilities for creating endless storefront designs to reflect and enhance your business.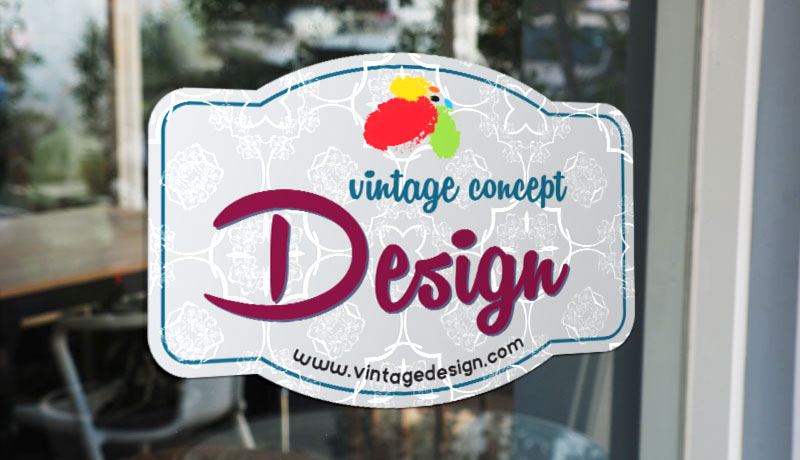 What to pay attention to when designing your window space?
1. Set who you want to target
Before you even start planning your window signage you should determine who the design is for and whose attention you want to catch and impress with it. Is it for lawyers, crafters or some other third group of people? What are their interests and hobbies? Knowing your target group can help you choose the right colors, designs and materials and create the perfect window business graphics that will attract the most customers.
2. Showcase what your business is about
Your storefront is the first impression people are going to get about what your business is about and you only got a few seconds to capture their attention. Therefore, your window needs to represent yourself, your brand and your business's values. As long as it reflects your brand it doesn't matter if you choose minimal storefront display or use vibrant colors. You can keep it  almost clear so people can peek inside and get a sense of the ambient or cover it in stunning and vivid designs. The important part is to match your brand and relate to your business. Make sure people know whether you are a hair salon, boutique or cafe.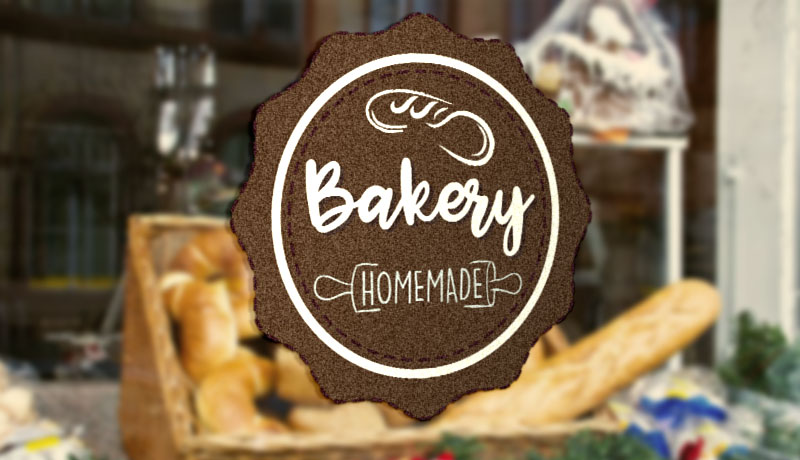 3. Enhance your business with store window lettering
Your store window is a great advertising opportunity for your business. It allows you to get your message across to customers by clearly stating it. Choose the type and colors for your store window lettering depending on the message you want to communicate. Add your company slogan, show your contact details, store hours, promotions, products you specialize in etc. and lure customers into the store.
4. Evoke emotions with your storefront for the holidays
We all enjoy a good story. Stories evoke emotions and nothing can catch people's attention like telling them a good story. And holidays are probably the best time for it. When Valentine's Day approaches pick a theme (love song titles can be really inspirational 🙂 ) such as "How Deep Is Your Love" and show a romantic image of the ocean or a theme such as "Your Love Keeps Lifting Me Higher And Higher" and display an image of a person being lifted into the sky by a symbolic love wind. Window clings are the best choice in these situations. They are non-adhesive and very easy to apply since they stick on the windows using only static electricity. The best part about them is that you can easily remove them and reapply them next year again or whenever you need them.
Whether you are a florist, a bakery, a jewelry shop or any other type of store, setting up a story in your storefront windows will make passersby stop and see what the story is about.
5. Change your storefront window frequently and display info about sales
As the Greek philosopher Heraclitus stated in his works, change is the fundamental essence of the universe. People love to see something new and appealing. To keep their interest, a good idea is to update and change your shop window from time to time. The easiest and most cost-effective way to achieve a new look and draw people's attention is to apply new window clings and tell a new story. You can also include seasonal sale storefront vinyl graphics and highlight some offers and prices.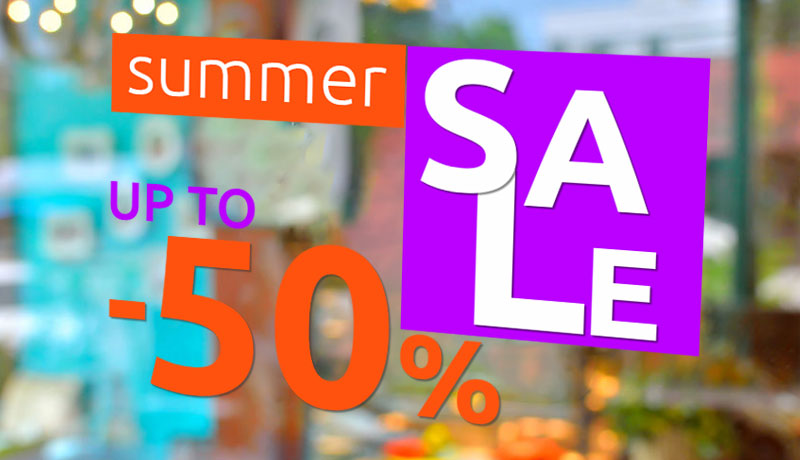 Whether you've just opened a new store or you've been in business for years, having an attractive and fresh new window display decorated with minimalist or colorful window decals and static clings will help you draw passersby' attention and convert them into customers.